Home /

"Clear advantage against dust" – Euromate in TRE Industrien, the number one trade journal for the Norwegian timber trade
"Clear advantage against dust" - Euromate in TRE Industrien, the number one trade journal for the Norwegian timber trade
11 July 2023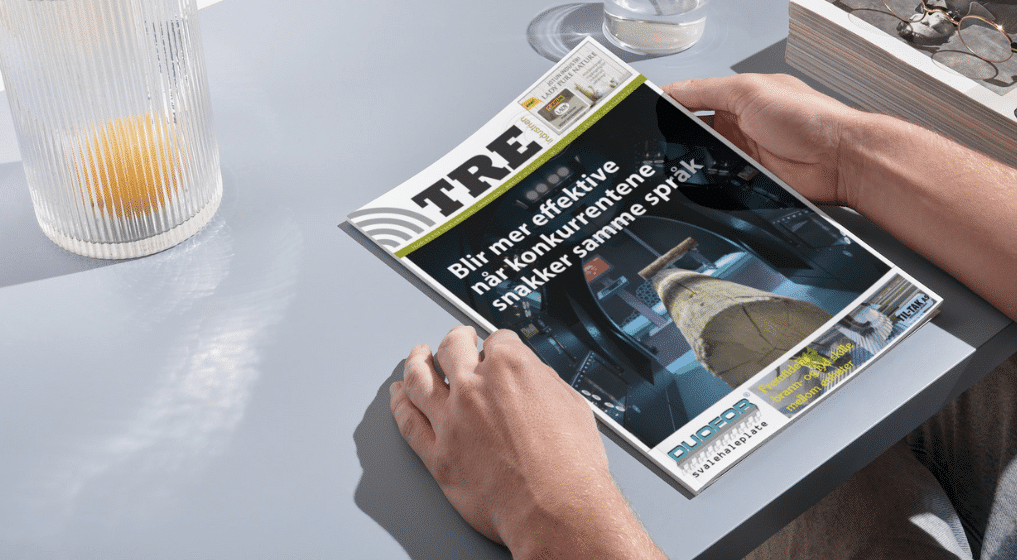 (Fine)Dust
TRE industrien magazine (roughly translated as: Wood Industry) is the Norwegian trade magazine for the entire woodworking industry. The magazine provides new information about the industry six times a year. The magazine's aim, according to its website, is to inform the entire woodworking industry and distribution channels about current developments in production, technology, economy, design, marketing and industrial policy. The just-published issue 3/2023 features an extensive article with the headline: "Clear advantage against dust" and the subheading: "Heart and lung diseases, cancer, damage to unborn children and dementia. Euromate spares no expense to describe how dangerous wood dust is."
Addressing wood dust and its dangers
Georg Mathisen is a trade journalist and editor at Train Industries. In this capacity, he was at LIGNA, the world's largest trade fair for woodworking and wood processing, in May 2023. His visit to Euromate's stand was purposeful. Motivated and, in his own words, made curious by Euromate's press releases in the journalist section of Ligna, he wanted to know more about the subject of fine dust and wood dust and why, to his knowledge, this topic is still barely present.
"There is no such thing as harmless air pollution," he quotes a press release from Euromate in the article. "Airborne dust is not only harmful above a certain limit, it is always harmful."
In his article in the journal, Mathisen goes into detail about the panel discussion with Dennis Vogtmann on the long-term health effects of exposure to wood dust.
Safety adviser Dennis Vogtmann is not talking about smog and road dust, but what happens in production halls.
– There are two camps when it comes to wood dust: those who believe that there is no conclusive evidence that wood dust is carcinogenic and those who believe that wood dust is very dangerous," he says.
"Wood dust is a category 1 carcinogen," explains Vogtmann, who clearly places himself in the latter group.
Georg Mathisen, TREindustrien, p. 17
From practice: Gert Boeve, Rondhoutzagerij Midden-Nederland
Most of the article is devoted to real-life experiences, specifically the customer reference from Gert Boeve, Rondhoutzagerij Midden-Nederland. The article in the Norwegian trade journal describes in detail why four industrial dust extractors from Euromate ensure clean air there and why the results are convincing. Practice convinces!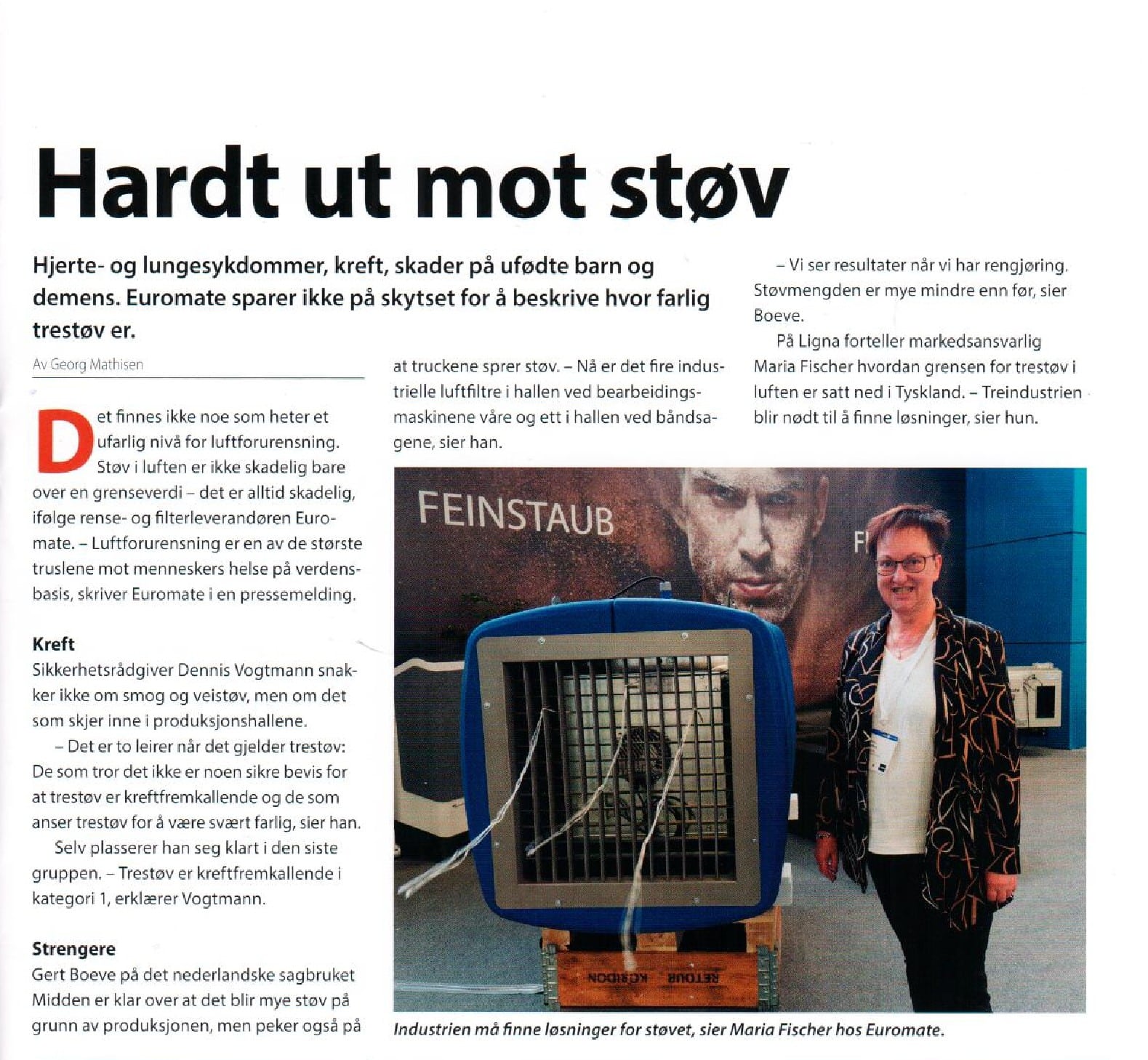 Wilt u meer weten over dit onderwerp? Laat uw gegevens achter, dan nemen we graag contact met u op!