Home /

New: Unique Eco+module ensures healthy air and saves energy
New: Unique Eco+module ensures healthy air and saves energy
1 August 2023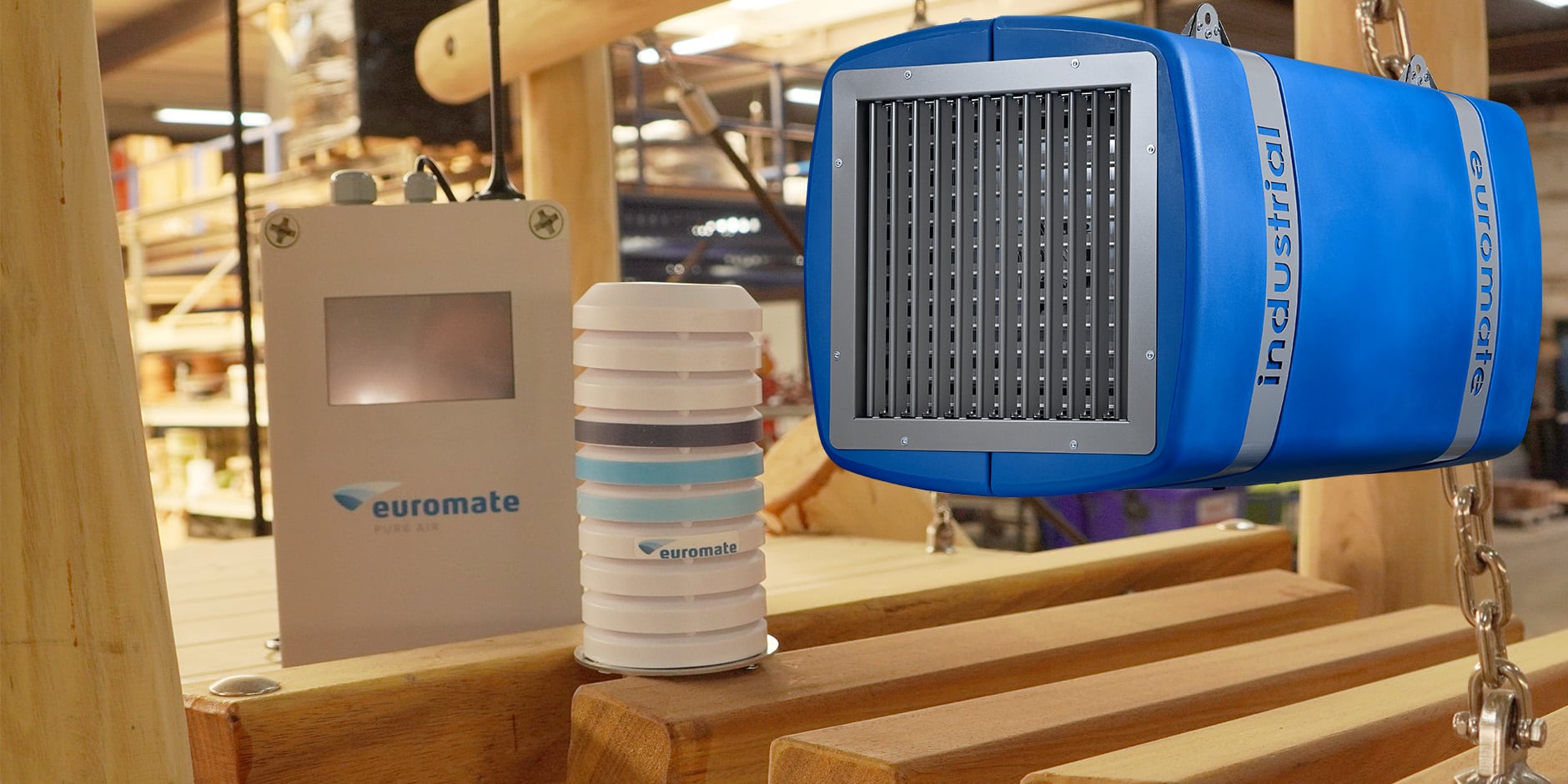 (Fine)Dust
Customers are totally relieved after installation
The Air Monitor System (AMS 5) measures air quality in industrial environments over long periods of time. The Dust Free Industrial 8500 (DFI 8500) air cleaners, which until now were operating at the same setting in many cases, ensure clean indoor air. The newly developed Eco+module now controls the DFIs based on the current dust concentration. As a result, the air cleaners adjust to a higher or lower flow rate. "This means they no longer have to run at full capacity all day, this only happens when necessary. This saves between 20 and 40 per cent in energy," says Ard van Bergeijk, manager Operations/Engineering.
In other words, strategically positioned sensors continuously measure the dust concentration in the room and communicate the measurement results directly to a central point, the so-called 'touch control', which then controls the DFI 8500 air cleaner. Ard van Bergeijk: "AMS 5 was phased in 2021. The intention was to use this air monitoring system to give our customers insight into the dust load in their company and make them aware of it. Right away, however, we had the idea that we could do more with it, for example by controlling DFIs based on actual measurements. We have now introduced that."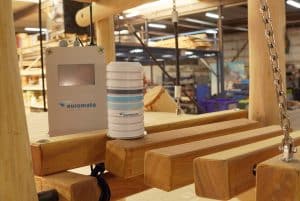 Image: AMS 5 with Touch Control
System regulates itself
In advance, Euromate discusses the target values (number of micrograms of dust per cubic metre), which can be different for each customer. "Now the system regulates itself whether it can run softer, saving energy. That's the whole idea behind it. The highest flow rate all day is no longer necessary. Except when the customer wants to go lower than the target values, in which case the system always has to run at full speed. However, that is theory, because removing all the dust is neither possible nor necessary. At some point then, the energy you put in and the amount of dust you get out are no longer in proportion. The target value is good enough." Van Bergeijk stresses that the system has been extensively tested, including in practice at a number of customers to gain experience.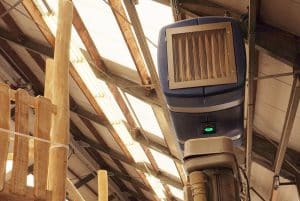 Image: Dust Free Industrial 8500
'Nothing more to do'
Euromate can completely unburden its clients with AMS 5 in combination with Eco+module and the DFI 8500. "Once installed, you don't have to do anything more to it," says Ard van Bergeijk. "That piece of energy saving is of course also an important element. Constant healthy air at the lowest possible 'total cost of ownership', that's ultimately what it delivers. A system for professional dust extraction that you set up once and then you don't have to do anything else. It regulates itself. If it measures more activity, for example, it automatically switches to a higher flow rate."
Unique combination
Air monitoring systems are not entirely new, but control of industrial dust extraction based on the actual dust concentration is. This unique combination ensures that air quality is now tailor-made.
Customised advice
Would you like to know more about the Eco+module or are you interested in one of our other healthy indoor air solutions? Reach out to us using the form below and one of our advisers will contact you within 24 hours on working days.