Home /

Loyal customer CEVA Logistics from Heerlen (the Netherlands) expands the number of Euromate air cleaners
Loyal customer CEVA Logistics from Heerlen (the Netherlands) expands the number of Euromate air purifiers
24 March 2020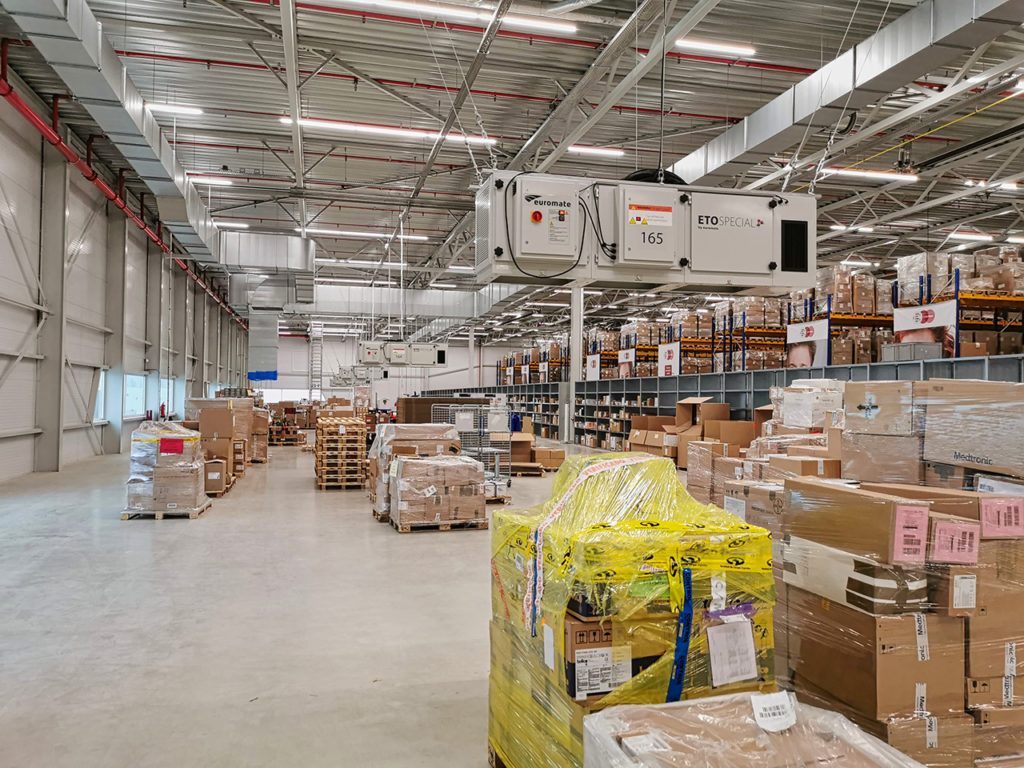 Odours and gases
CEVA Logistics from Heerlen already had 150 air purifiers from Euromate, but last week another 7 ETO special air purifiers were added! An purchase by a satisfied customer. Technical Sales Support René van Putten and his colleagues Johan Slijkhuis and Eric Buijs delivered the new units.
At CEVA Logistics, the containers with medical items are unloaded and stored in the warehouse. These medical items are disinfected with Ethylene Oxide gas. There is a possibility that the gas is still existing in the packaging and therefore there is also a risk that this gas will be released in the warehouse. This is what CEVA Logistics does not want.
Despite the shortage of technicians (due to the corona crisis), we have shown that this project was completed in these strange times. Customer very satisfied, Euromate satisfied and we have completed a fun (and tough) job, says René. In clean air, Ceva Logistics can now continue with its processes, thereby supporting healthcare.
The ETO special has been specially developed for logistics halls and warehouses. Thanks to the advanced measuring stations and measuring points at different locations in the hall, the user always has insight into the current values ​​(and the effective operation of the system!) And automatic alerts can be set up to a very low level.
Want to know more about the ETO special air cleaner? Mail to request@euromate.com or call +31 76-5789 550.