Home /

Increasing demand for safe air leads to run on air cleaners in the autumn
Increasing demand for safe air leads to run on air cleaners in the autumn
14 July 2022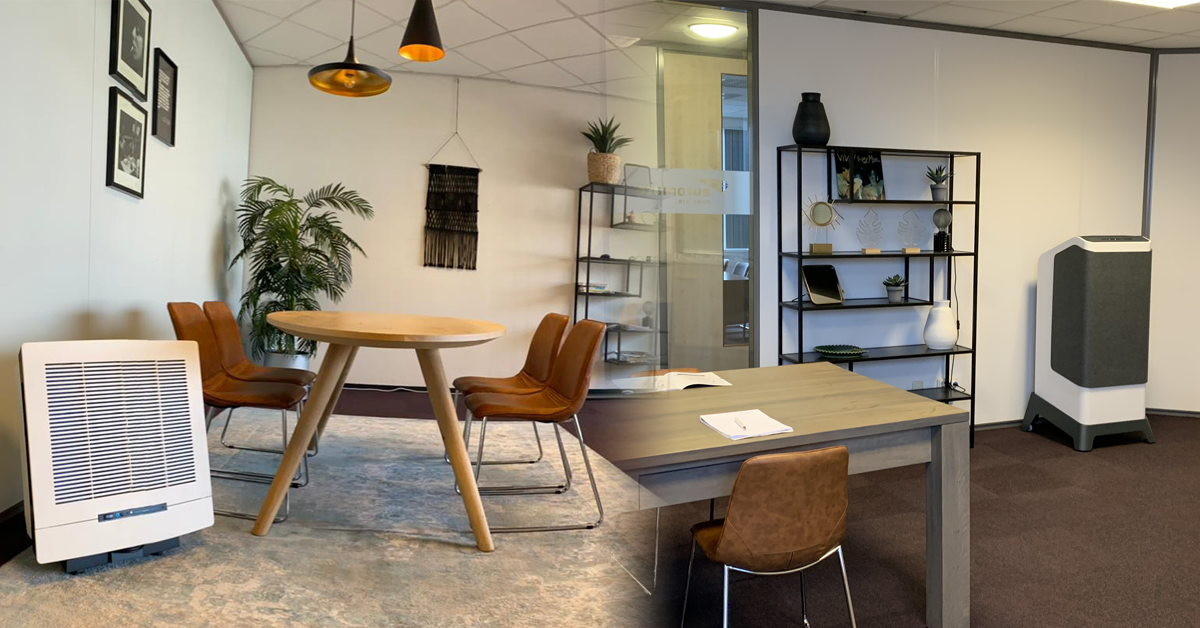 Viruses and bacteria
The Dutch government is anticipating the corona approach for the coming autumn. Keeping society open is the starting point here. Minister Kuipers has pointed out to entrepreneurs in various sectors their own responsibility several times to prevent drastic measures such as lockdowns.
Viruses such as corona mainly spread via aerosols containing virus particles, which remain in the indoor air for a longer period of time. It is now widely known that infections are minimized by continuously providing indoor spaces with clean and safe air. Sufficient ventilation in combination with cleaning the indoor air is essential here.
Long delivery times and scarcity of materials are an increasing barrier to global industry. The scarcity currently leads to production barriers for one in five companies. The protracted supply problems are caused by the global economic recovery after the pandemic, container shortages and congested ports. In addition, there is of course also global unrest due to the war in Ukraine.
Despite the (logistical) problems mentioned above, we have recently succeeded in building up an extra stock of our certified virus-proof air cleaners. This ensures that we can still use normal delivery times. However, we foresee a run on (mobile) air cleaners in the autumn from the Netherlands and abroad.
At the moment, for example, ventilation in schools is a hot item. In the Netherlands alone, there are 9,320 school buildings for primary and secondary education. The indoor climate in 80% of primary schools is poor, which means that infectious diseases can spread more easily. In many school buildings it is not feasible in the short term to adapt the ventilation system. In such cases (mobile) air cleaners are increasingly used. This has a major impact on the available stock in the market.
Due to the desired volumes and the number of orders, we expect delivery times to increase extremely after the summer. We can then no longer give our customers/relations any guarantees on fast delivery in case of desired expansion or to make workspace(s) virus-proof.
Do you want to know about this topic? Please contact us by e-mail at request@euromate.com.