Home /

Air cleaners effective against viruses such as SARS-Cov-2
Air cleaners effective against viruses such as SARS-Cov-2
24 March 2021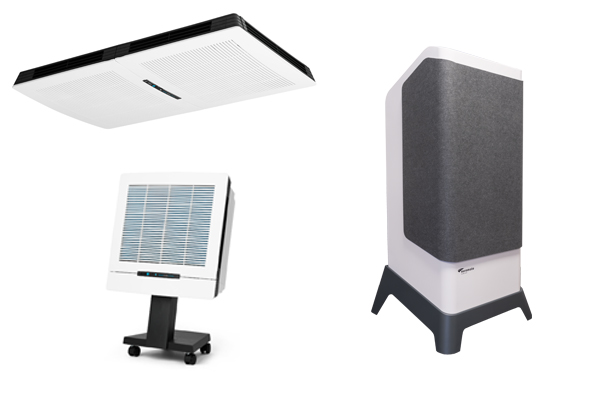 (Fine)Dust
The Pure Air Shield 3300 and VisionAir Blue Line MicrobeFree are proven effective air cleaners that minimise airborne viruses, such as SARS-Cov-2 (Coronavirus-COVID-19). People who talk, cough, breathe and pant (through sports) emit particles (aerosols). These miniscule droplets can carry all kinds of pollutants, including viruses and bacteria. Breathing in aerosols can therefore cause infections, which makes it all the more important to filter these particles out of the air.
The Pure Air Shield 3300 is suitable for a range of 50-200 m2.
The VisionAir Blue Line is suitable for a range of 18-80 m2.
The range depends on the activity in the room, the number of people,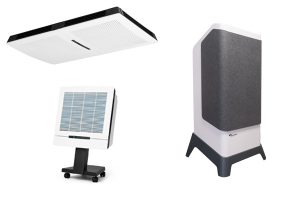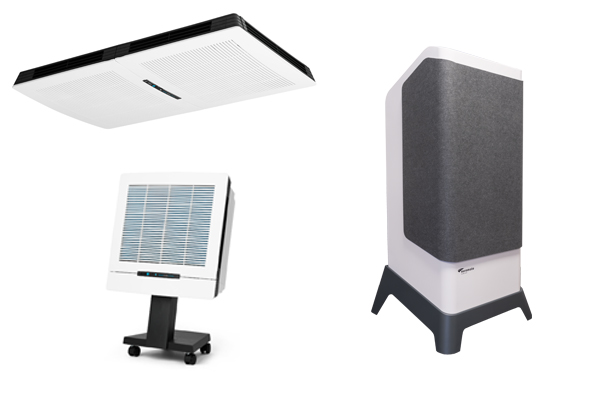 The solution: Add mobile air cleaner to the room and that for the cost of 1 cup of coffee per day!
Organize your ventilation to reduce contamination risks? It's not that easy at all! Adjusting a ventilation system is a complicated and expensive job!
The Pure Air Shield 3300 and VisionAir Blue Line are effective air cleaners to minimize viruses, such as SARS-Cov-2 (Coronavirus/COVID-19), in the indoor air.
The operation of our devices has been proven to be effective and independently assessed by internationally recognized research institutes. Wherever people are active, aerosols are emitted. Our products filter these aerosols from the air, which means that viruses and bacteria have much less chance of infecting people.
Clean air is a precondition for a healthy work situation, not only now, but also in the future. In offices, warehouses, large factories and schools. Clean air doesn't just fall from the sky. Invest in clean air now!
From 2 euros per student per month, a room is equipped with an air cleaner that continuously filters the air from bacteria and viruses, such as SARS-CoV-2.

Main advantages of the air cleaners
Both the Pure Air Shield 3300 and the VisionAir Blue Line MicrobeFree are available as mobile units and can therefore be moved around
Both devices have been extensively tested and certified and therefore proven effective
Up to 99.95% of contaminants such as viruses, bacteria and (fine) dust are continuously filtered from the air
5-year warranty in combination with a maintenance contract
Use of European components, guaranteeing a long service life
Certified air purifiers
Our air cleaners are tested and certified by independent research institutes. The air cleaners therefore provide a proven effective solution.
VisionAir Blue Line: Tested and certified by VTT and TNO
Pure Air Shield 3300: Tested and Certified by SGS
Would you like to receive a copy of the certificate? Fill out the contact form below or email us at request@euromate.com.