Home /

Blog: Is this really what you want to breathe in?
Blog: Is this really what you want to breathe in?
31 August 2022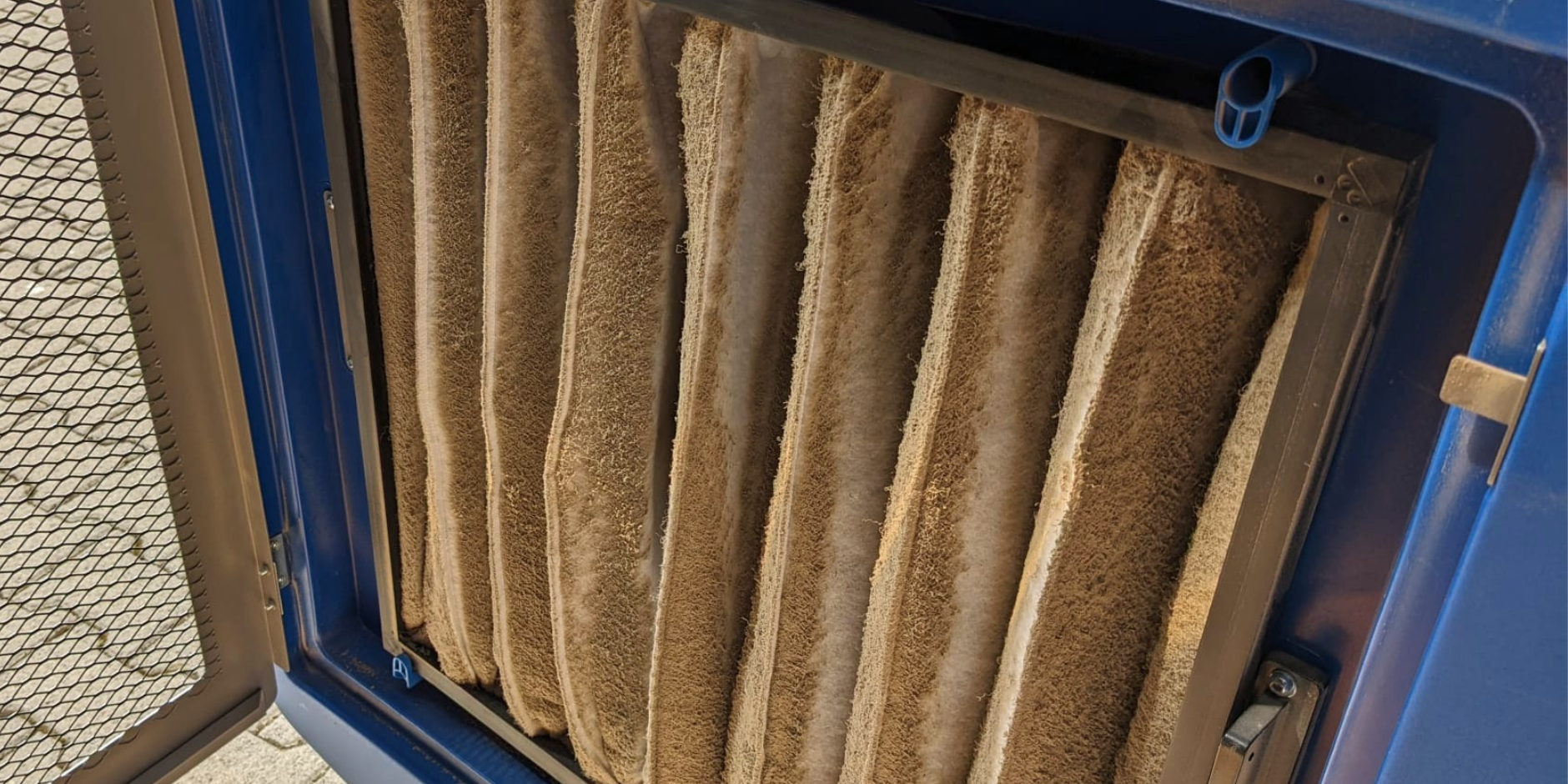 (Fine)Dust
Is this what we breathe? All the dirt?
In theory it is good to know:
that particulate matter is in the air
that particulate matter harms the health of the population significantly more than other air pollutants (Federal Environment Agency, 2019)
that particulate matter and dirty serve rooms pose a high risk to the IT security of any company, institution or organization and cause enormous costs
that particulate matter destroys sensitive machines
it makes high-quality products dusty
and causes huge maintenance costs
That's one side.
But in practice standing in front of the bag filter of a Dust Free Industrial 8500 air cleaner and seeing and touching all the dirt on it – that's another thing. And the filter on the photo has only been in use for almost three weeks… in a company that until then was convinced that they hardly had any dust problems. Just looking at the dirt makes your throat tickle, you want to wash your hands and you have to sneeze..
Could all of this be in my nose?
No, not everything. Some of it also goes to the lungs or gets into the blood. Our service technician couldn't resist putting a new, spotless white bag filter in front of the dirty filter. Before and after. All we need now is a 'before and after' photo of the employees' noses and lungs. It would look the same.
Before and after. Or rather: inhaled or filtered.
As is known, inhaling particulate matter is not only unpleasant. The World Health Organization (WHO) states that just ten micrograms of particulate matter per cubic meter of air can shorten the life expectancy of the entire population by an average of six months.
The spectrum of possible diseases caused by dust exposure ranges from acute, irritating or corrosive effects on the respiratory tract to chronic inflammatory processes and tumor formation. The bronchi are usually affected, e.g. allergic bronchial asthma and the lungs, but also the mucous membranes of the nose and eyes, the skin and, in the case of the so-called systemically acting substance, other target organs throughout the body.
But it's better not to inhale at all, right?
"After installing the recommended 18 units, it turned out that we had a dust reduction of 75% up to 80%" says Jan Jaap van der Dussen, Supply Chain Manager at Welkoop Retail B.V.
And Pascal Burhenne, plant manager at Klingele Golfkarton:"I regularly walk through production and then significantly less dust can be seen in the air and on our machines. That gives our employees, who work in the room every day, a good feeling."
Do your nose and throat itch at the thought of the fine dust in the air at your company?
Let us advise you. The solution is simpler than you think.