Home /

Interview about clean air with electrostatic filters from Euromate
Interview about clean air with electrostatic filters from Euromate: "After 10 years odor nuisance at Burger King reduced"
1 August 2022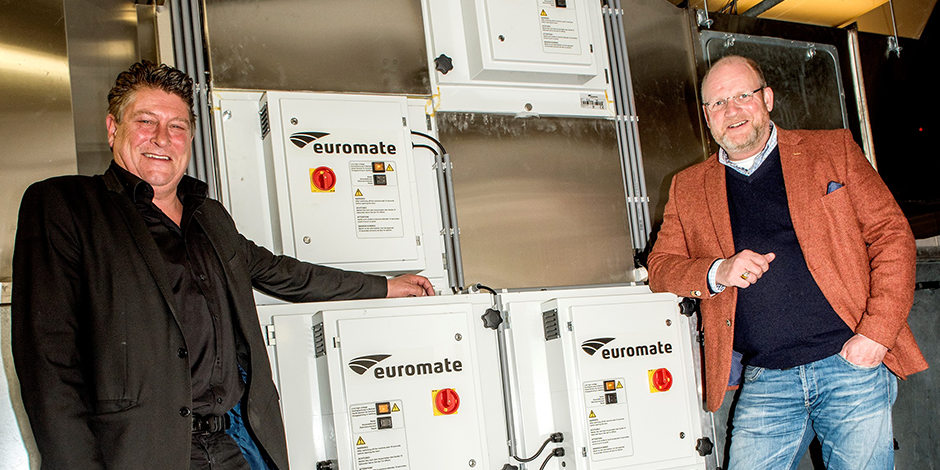 Grease and Oil
Arco Michaelis of MIWO Air Treatment Technology is tried and tested when it comes to professional kitchen systems. Especially the air extraction is essential, he knows. This is why the company from Alphen aan den Rijn, The Netherlands makes intensive use of the filters of air cleaning specialist Euromate. Even a Burger King that emitted too much foul air could keep its doors open.
MIWO supplies total installations for the catering industry. Think of: heating, cooling, ventilation and energy recovery, measurement and control technology. It all belongs to the palette. In terms of ventilation, the professional kitchen industry is a separate branch of sport. Director manager Arco Michaelis: "A lot of air has to be moved, there should be no odor nuisance, it should not cost too much."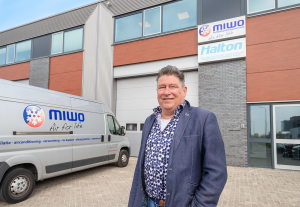 Energy saving is therefore increasingly taking shape in the professional kitchen industry. "A professional kitchen consumes energy. We make many installations with heat recovery. This was always difficult because the maintenance costs were very high due to the grease and dirt. We recirculate eighty percent of the air with a special Halton extraction box. " For the professional kitchen, heat recovery is not yet an obligation, but that cannot last long, thinks Michaelis. "It's an investment up front, but it pays off."
Air ducts
The air ducts are important in the hospitality industry, says Michaelis. "We often use Plastic Pir 25mm air ducts. They have a high-quality cover layer and are lightweight. The plastic channels contain 25 mm thick Pir foam with a protective coating on both sides. Pir air ducts are ideal for transporting warm and cold air inside the room. For the extraction installation of the kitchen, for fire safety, we often also use 2mm welded channels with inspection hatches. We employ special welders for this. "
Burger King
By far the most difficult problem to tackle, however, is deodorizing fatty stains, Michaelis knows. "There are a lot of systems, but very few can solve this adequately. Years ago I came into contact with Euromate by accident. They have a beautiful electrostatic filter. It also effortlessly removes eighty percent of the fat parts. "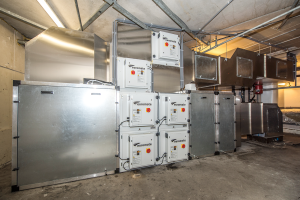 Michaelis gives the fast food chain Burger King as an example. "Such a restaurant has several high-temperature grills on which burgers are thrown. A lot of oil and fat comes from that. To be able to clean that air, you need a good installation, because in the context of fire prevention you do not want the ducts to fill up with grease. At the Burger King in the Bijlmer Arena, all kinds of companies have spent ten years working to reduce the odor nuisance, but to no avail. We set to work there together with Marco Balkema from Euromate and that was successful. The restaurant was then allowed to remain open. "
Extend equipment life
A lot of energy can be saved with good maintenance in the professional kitchen. This ensures that the technical performance of equipment remains optimal. In addition, you extend the life of the equipment with it. Defects and dirt can lead to up to fifteen percent higher energy costs. It is best to have kitchen appliances thoroughly checked by a licensed technician at least once a year.
Filters
Fat, smoke and soot particles are released during every cooking process. These particles accumulate in the extraction duct and the fans. This entails serious risks, because many particles are flammable. Euromate's SF air cleaner filters the particles before they enter the ventilation system. Multiple prefilters are used before the electrostatic filter is activated. This removes the smoke, but also the smallest fat particles.
Maintenance
When the grease container is saturated, the filter is exchanged for another one. Michaelis: "The maintenance technicians come by for this, they have an exchange set ready, the old set is returned to the workshop and is thoroughly cleaned. Euromate has a special washing facility for this. The filters are cleaned and tested and can then be used again."
The SF air cleaner can easily be installed in the ductwork behind the extractor hood. The polluted air that flows through the SF air cleaner is filtered and blown out clean.
Michaelis: "A handy feature is that you can easily stack the air cleaning units. This means that you can provide extra large filter capacities. The units are easy to assemble in line; on top or behind each other. It does not matter how big the kitchen is. Demand can always be met. When it comes to electrostats, Euromate is world top.
Do you have a grease or oil problem? We can help you!