Home /

Interview: Air cleaners take all the pollution out of the air
Interview: Air cleaners take all the pollution out of the air
2 December 2021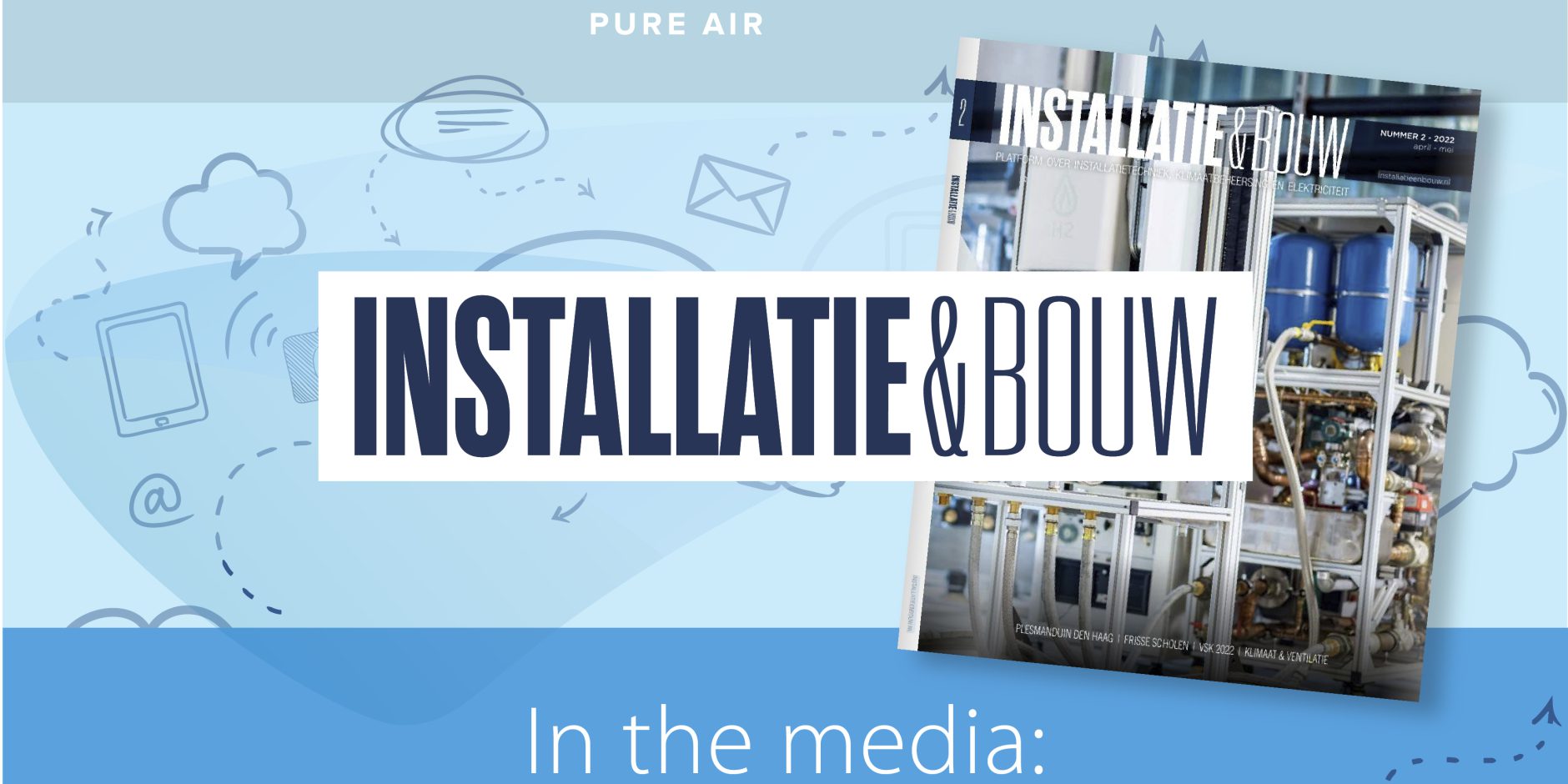 Viruses and bacteria
Dutch Installation & Construction magazine, April/May 2022
Just changing the air is not enough
That the Dutch government wants to provide schools with CO2 meters is a step in the right direction according to Annelies de Jong, marketing manager at Euromate. However, it does not offer any protection against contamination by viruses, such as the flu or corona. CO2 only says something about the amount of ventilation and the comfort in a room. The air cleaners from Euromate offer an affordable solution for clean indoor air without having to modify the entire ventilation system.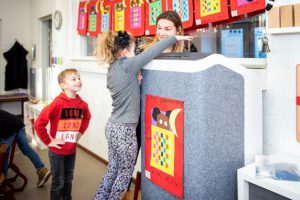 Various studies have shown that poor air quality at school has a negative impact on the learning performance of children. Unfortunately, the indoor environment at over 80% of Dutch schools is not healthy. The current corona pandemic has once again highlighted this fact. Many schools are therefore diligently looking for a solution. Unfortunately, installing a new ventilation system costs tens of thousands of euros; not something most schools can afford to do. With the air cleaners from Euromate, however, this is easily solved for a minimal amount. They are already available for 2 euros per pupil per month. The air cleaners not only provide a fresh environment, but also remove viruses, bacteria, fine dust, pollen and odours from the air.
Safe devices
"According to the Dutch Buildings Decree, a classroom must have sufficient fresh air and CO2 extraction. There may also not be any draughts. However, it is mainly focused on comfort. On average, the air is replaced by the ventilation system once an hour. To prevent infections with flu or corona, you would have to replace the air five or six times an hour", explains De Jong. The air cleaners of Euromate are available in various sizes, so that there is a solution for every room.
Air cleaners are already widely used for cleaning the air, particularly in Belgium, Germany and the USA. Their effectiveness has meanwhile been proven several times over. This technique is also emerging in the Netherlands. However, it is important for schools to choose the right equipment, notes De Jong. "There are many cowboys on the market who do not always use good and safe techniques. Our devices are certified by reputable independent bodies and work with HEPA filters. No harmful substances are released and they are silent. Because indoor air is sucked in, there is no heat loss. In fact, the heat is better distributed in the room."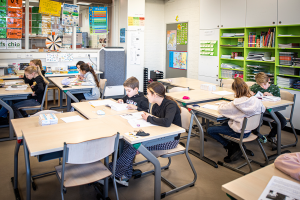 Collaboration
Euromate has noticed that schools often face the question of who should finance the air cleaners. Therefore, the government should indicate that this is an important issue, so that subsidies become possible, according to De Jong. "It's not just about corona, but about the well-being of children. In the winter, windows are now opened, bringing in the cold. As a result, they have to heat up more. Moreover, in cities, when you open a window you don't bring fresh air in, you bring pollution such as fine dust."
To keep costs low for all parties, Euromate likes to work with installers. The company has a special offer for them, so that every school can be provided with the right solution. "In addition to supplying a CO2 meter, we can also measure the air for contamination and draw up a report of this, so that a school can draw its own conclusions and make plans. Of course, we can always advise on this," says De Jong.